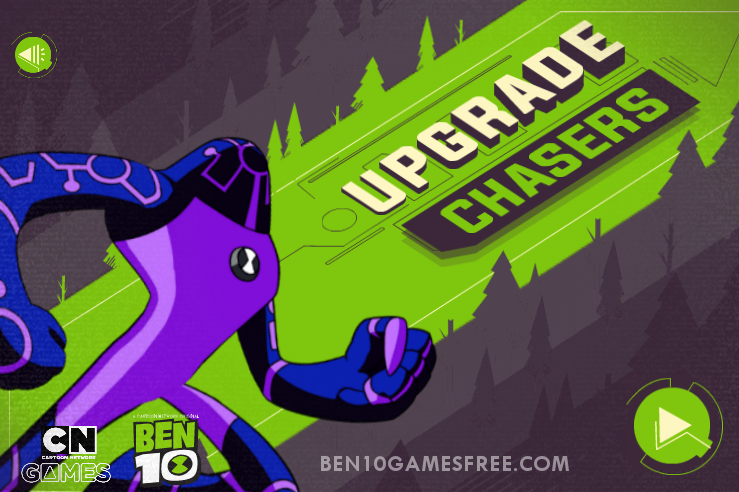 Ben 10 Upgrade Chasers | Play Game Online & Free Download
Get yourself onto the Steering wheel, because this time we are adding one of its kind Racing game exclusively for the Ben 10 Fans – Ben 10 Upgrade Chasers.
Drive carefully through the obstacles and reach as far as you can!
About Ben 10 Upgrade Chasers Game
This is a game of speed wherein you have to setup your Omnitrix and upgrade continuously to pass through the obstacles easily and cover the long distance. You have to pace up the speed of the Omnitrix Car to reach as far as you can and for the same, you have to swiftly pass through all the obstacles.
Game Play: Ben 10 Upgrade Chasers
In Ben 10 Upgrade Chasers, you have to drive along the obstacles. The most important thing to keep in mind during the chasing is to continuously change your Omnitrix as you pass by them as this will help you to cover a long distance. The more distance you cover the more pace the game picks up and the more difficult it will get.
Pro Tip: You will come across different obstacles, avoid them Skillfully
Be alert throughout the chase as the obstacles show up in no time. Steer through them carefully and finish the Race in Style.
Drive through the ultimate chase of Ben 10 Skillfully and finish the Race in Style!
Don't Forget to give your rating for Ben 10 Upgrade Chasers game and share your tips and tricks to win this game in the comments section below.
Ben 10