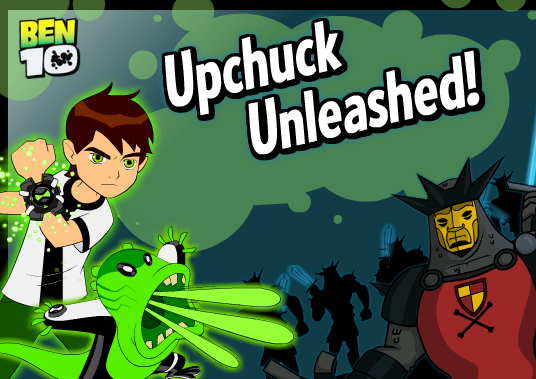 Ben 10 Upchuck Unleashed | Play Game Online & Free Download
Join Ben 10 on his next mission to fight against all the Powerful Aliens in Ben 10 Upchuck Unleashed game. Ben is once again stuck and need your help to find all the keys from the Maze Fields to reach the Ultimate king and defeat him.
Before you start to play the game, let's get you familiar with the gameplay of the Ben 10 Upchuck Unleashed.
About Ben 10 Upchuck Unleashed Game
In Ben 10 Upchuck Unleashed Game, Ben is all lost in the maze field and he has to look for the keys to open the Doors and to reach the next level. But the search for the Keys is not going to be simple as the there are a lot of Enemy Aliens sent by the King to kill Ben.
To defeat the Alien Enemies, Ben has transferred himself into one of his Alien Avatars by the use of his Magical Omnitrix. Now you have to save him once again from the grip of Alien enemies and find those Keys as soon as possible.
Game Play: Ben 10 Upchuck Unleashed
This game has multiple stages and each stage has it's own difficulty level already set. In Ben 10 Upchuck Unleashed you will be playing against Enemy Aliens in the Maze Field.
During the Gameplay, your ultimate goal is to find the keys in the maize field. The Keys will help you to unlock the gates of the next Area and ultimately reach to the King.
Pro Tip: Don' forget to Collect the Omnitrix on the way otherwise you will lose your powers as an Alien and transfer back to the Ben
You can also use your Alien Powers to Strike the Enemy Aliens and clear your way to the Maze field. Don't forget to collect the keys and open the Doors to Move forward to the next level.
Get Ready to Roam around the Maze Field defeat the Ultimate Enemy Alien King!
Don't Forget to give your rating for Ben 10 Upchuck Unleashed game and share your tips and tricks to win this game in the comments section below.
Ben 10