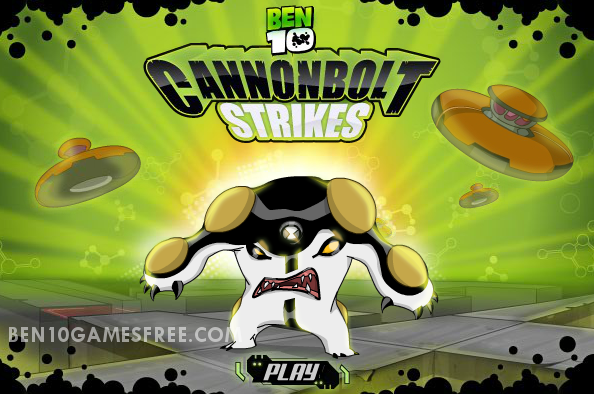 Ben 10 Cannonbolt Strikes | Play Game Online & Free Download
The Wait is finally over, we are adding another fighting game to the list of Ben 10 Games – Ben 10 Cannonbolt Strikes. Once again you have to escape the Alien Ship before it explodes.
Show your Best Skills and Be Careful not to fall off and lose a lifeline.
About Ben 10 Cannonbolt Strikes Game
In Ben 10 Cannonbolt Strikes, the main objective is to escape the Alien Ship and save yourself before it gets explode. At the same time, you have to collect all the crystals which helps you to activate the portal that promotes you to the new level.
Game Play: Ben 10 Cannonbolt Strikes
The Game Starts with a Cannonbolt rolling over the cemented Structure. If you want to attack your enemies, then you have to convert into Cannonbolt and hit them hard. To hit your enemy with the Strong impact, you have to hold the Power button to roll faster.
While rolling on the platform you have to be careful from the attacks of the enemies. You can take out the hands of the Cannonbolt by pressing the "X" Key.
Pro Tip: Don't forget to Take out the Hands of the Cannonbolt to Shield yourself
Don't miss out the diamonds place in between the path and walk safely to avoid falling down from the platform. Some of the Tiles of the platform break away as you move on them, you have to fast in catching them before they go away.
Be a Cannonbolt Strike and Smash the Enemy with your lighting Speed. Strike and Shield!
Don't Forget to give your rating for Ben 10 Cannonbolt Strikes game and share your tips and tricks to win this game in the comments section below.
Ben 10